State of the Union: UK-Russia war of words hits fever pitch
Comments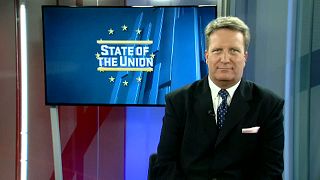 In this edition of State of the Union, the UK-Russia war of words reaches fever pitch in the wake of the poisoning of a former spy in England and Putin's recent election win. It's also on the minds of EU leaders as they meet for a summit in Brussels. In a boost for Britain, they agree to pin the blame for the Salisbury attack on Moscow.
The summit's also dominated by Brexit and trade, along with the future prospects of Western Balkan countries joining the EU. This, in the same week as opposition members release tear gas in the Kosovo parliament.
Away from the politics, there's some good news for internet users, with the EU announcing cash to fund free Wi-Fi hotspots in towns and cities.