Andrej Babis, the man set to be the next Czech PM
Comments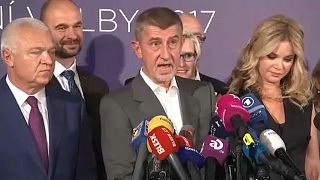 Andrej Babis made his fortune in the food and chemical industry.
The entrepreneur finished first in the recent Czech election by running an anti-establishment campaign, which focused on immigration and the EU.
It has led some commentators to liken him to US President Donald Trump.
The 63-year-old still needs to find coalition partners for his 'Action for Dissatisfied Citizens' Party, although the country's president says he will name Babis as premier.
Babis, born to Slovak parents in Bratislava, is said to have joined the communist youth movement during his university years and shortly after starting work at Chemapol, the chemical company that would later become Petrimex.
His speeches resonated enough with discontented Czechs to put his party in second place during the 2013 legislative election. ANO then entered into a coalition government with social democrats and Christian Democrats and Babis was appointed finance minister.