EU rallies behind Iran nuclear deal
Comments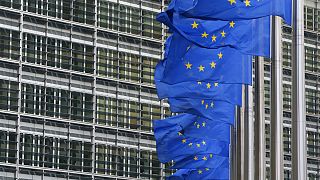 The US might be stepping away from the 2015 Iran nuclear deal.
But Europe's foreign ministers still back the agreement.
It took twenty months of negotiations between Tehran and six world powers to conclude.
One of them, France, warns of the consequences of not seeing the deal through.
"The joint action plan is an important agreement in the fight against proliferation, we really hope that the EU will also lobby Congress so that the US Congress does not question this agreement," said Jean-Yves Le Drian, the country's foreign ministers.
The US has stopped short of withdrawing from the Iran deal, but say they won't certify if Tehran is complying with it.
On North Korea, there is more agreement as European governments also take a tough line.
New EU measures are expected to be slapped on the regime there.
"There are specific actions which we are taking on remittances from Norther Korean diaspora to North Korean asset freezes and the sale of luxury goods. These are things where the EU can intensifies pressure on Pyongyang," said Boris Johnson, the British foreign secretary.
North Korea has conducted a series of nuclear tests in recent weeks.
Two missiles were also launched over Japan.
Concerns about its nuclear ambitions have united EU governments, euronews correspondent Sandor Zsiros reports.