[Watch again] MEPs discuss Catalonia crisis
Comments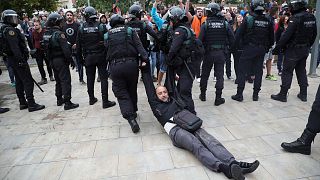 MEPs have been discussing the crisis in Catalonia amid reports the region is set to declare its independence from Spain on Monday.
You can watch the discussion in the player, below.
It comes after ​EU executive again​ called​ on the Spanish government and Catalan authorities to open dialogue to defuse the sometimes violent confrontation over calls for Catalonia's independence.
"It's time to talk," European Commission's First Vice President Frans Timmermans told the European Parliament as the EU legislature opened a debate on the situation.
Watch the debate again