ECJ to reject protest over migrant quotas, according to preliminary opinion
Comments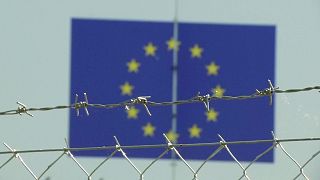 The European Court of Justice will reject a case brought by Hungary and Slovakia, that the EU migrant quota system is not legal, according to a preliminary opinion by advocate general Yves Bot.
The Commissioner for Migration Dimitris Avramopoulos added that it is not too late to stop legal retaliations.
"If now we see readiness to respond positively to this last messages that we have sent we are ready to stop all this procedures. There is still time, approximately one month during which these governments are invited to change position", he said.
Hungary and Slovakia brought the case after being outvoted in 2015, over the relocation of 120,000 migrants to EU member states.
But Hungarian justice minister Pál Völner argues that the decision is a political one, influenced by America-Hungarian philanthropist George Soros.
"The court is the next speaker in line in the Soros-project after the European Commission and the European Council, as the main elements of the opinion have a political content that aims to hide the lack of legal arguments", he told a press conference.
ECJ Justice Yves Bot maintained that the relocation is legal because of the "clearly identified emergency situation", meaning the issue did not need to be voted on by the European Parliament.