From e-Estonia to e-Europe - Tallinn pushes for data-led economy
Comments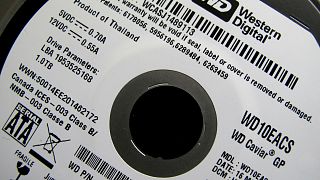 Developing a smart, data-led economy. That's what Estonia will be piling its efforts into, as it takes up the rotating presidency of the Council of the European Union.
Boosting high-quality internet connectivity is a key ingredient in the bloc's hi-tech future.
"We wish, for the free movement of data, to be accepted as the fifth fundamental freedom of the EU," stressed Juri Ratas, Estonia's Prime Minister.
Ratas wants to see global opportunities for digitalisation seized. It is key, he says, to boosting economic growth and the welfare of people who live and work in the European Union.
"Digital is the DNA of your country and it needs to become part of the European DNA, we are counting on your leadership and your e-expertise to make progress," said European Commission President Jean-Claude Juncker, as he appeared alongside Ratas at a news conference in Tallinn.
But Estonia's challenges go way beyond digital. It takes up its new leadership role as Britain and the EU negotiate their divorce – a split that's sure to be turbulent.
Security is also a pressing issue. Tallinn wants to develop cooperation with NATO and see more defence spending.
America's vice president is due in Estonia over the next couple of months.