EU officials plan European Parliament rebuild: report
Comments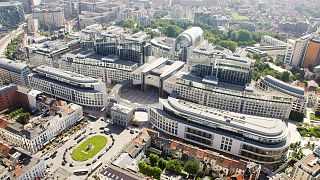 The European Parliament may need to be completely rebuilt, according to one media report.
The US website Politico obtained an internal memo that said the current Brussels building doesn't comply with current construction norms.
The report said senior parliament staff favoured building a completely new HQ in the Belgian capital – there is already another seat in Strasbourg that is home to regular plenary sessions.
Officials believe that reinforcing and revamping the existing structure would be too complex.
Cracks appeared in the ceiling of the parliamentary chamber in Brussels five years ago, while the ceiling in Strasbourg collapsed back in 2008.