EU leaders agree Brexit negotiating guidelines
Comments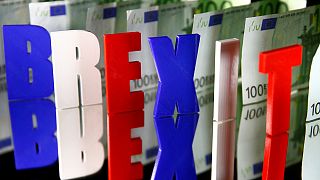 In a show of unity at a time of adversity, EU leaders have approved stiff negotiating guidelines for Brexit at a summit in Brussels.
Meeting for the first time since British Prime Minister Theresa May formally triggered a two-year countdown to Brexit in late March, the 27 other EU leaders took just a minute as they sat down to lunch to approve eight pages of terms, hammered out by diplomats.
Guidelines adopted unanimously. EU27 firm and fair political mandate for the #Brexit talks is ready. #EUCO

— Donald Tusk (@eucopresident) April 29, 2017
The big issues
Big issues, such as a multi-billion euro divorce bill, are ahead.
"We also need solid guarantees for all citizens and their families who will be affected by Brexit on both sides. This must be the number one priority for the EU and the UK," said Donald Tusk, EU Council President, as he arrived at the Brexit summit.
No cherry-picking
As the Brexit processes move forward, Germany is warning the UK not to expect a special deal. The EU is keen to deter other members from opening the exit door.
"We want to maintain good relations with Great Britain in the future as well, but we also want to pursue our interests as a whole, which has so far been extremely successful and, I think, is a good starting point in the negotiations," said German Chancellor Angela Merkel.
Fresh twist
A snap election in the UK in June, called by Prime Minister Theresa May, adds another twist to the Brexit divorce.
Xavier Bettel, Luxembourg's Prime Minister, commented: "I think it's an internal problem she wants to resolve in the Conservative party to have not hard Brexit or soft Brexit, but Theresa's Brexit and so she needs support from the population."
The EU's chief negotiator Michel Barnier is the man who now has to hammer out a Brexit deal. He also speaks of the importance of unity.
"This unity is not directed against the United Kingdom, I think it is in its interest. It is also a unity that demonstrates that we are together because we have reasons to remain together," he said in Brussels.
Frexit next?
With the final round of the French election looming, which could pave the way for a 'Frexit,' incumbent president Francois Hollande is warning against following Britain.
"Outside of Europe, we see it with the case of Brexit, there is no more protection, there is no guarantee, there is no more internal market," he told reporters as he arrived at the Brexit meeting.
"In the case of the eurozone countries, there is less money, Brexit is a regression. The French should not only globally but individually be afraid of an exit from the EU.
"They have everything to gain by remaining in the Union from this point of view. It's true that the elections of 7 May are also a European choice."
Reporting from Brussels, Euronews' James Franey said: "There is a rare sense of unity here amongst European leaders as the Brexit process begins in earnest over the next few months. For sure there will be rows, fall-outs and walk-outs. But one thing is clear, it will take more than a British general election to get the remaining EU 27 to change tack at this early stage."