Meeting the man who has deradicalised hundreds of Islamist extremists
Comments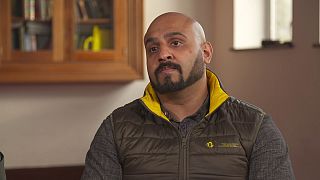 Usman Raja is a British-Pakistani cage-fighting coach. He is also the managing director of a British-Muslim interventions consultancy called The Unity Initiative.
For the past eight years, Usman has succeeded in deradicalising dozens of convicted terrorists and hundreds of Islamist extremists. He also works to promote pluralism in the UK.
In this interview he tells Euronews reporter Valerie Zabriskie how the release of one convicted terrorist led to the creation of The Unity Initiative and how a post-911 ideology has led to extremism both in and out of prisons.