State of the Union: Carrot or the stick for Hungary?
Comments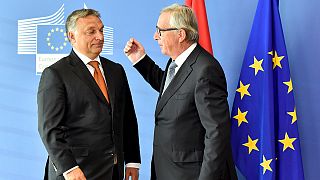 This is the State of the Union, euronews' weekly round-up of European affairs.
In this episode: EU weighs options, as Hungary stirs controversy with new laws; and member states urged to do more to protect migrant children, after disappearance of thousands.