EU OK's Hungarian nuclear plant extension
Comments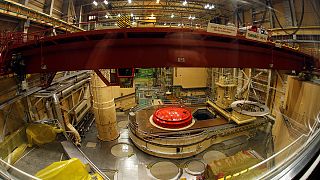 The European Commission has given the go-ahead for the extension of a Hungarian nuclear plant, which is being bankrolled by Russia.
EU officials said it would not amount to state aid if certain conditions were fulfilled.
For example, one third of its electricity output must sold on the open market, with equal access to rivals.
The ruling made no reference to where the money was coming from or whether nuclear power was in line with EU energy policy.
Critics say the project is another example of the Hungarian government looking to soothe ties with Russia.