Hackers target European Commission
Comments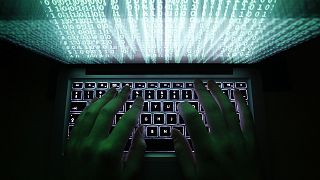 Hackers have targeted the European Commission's computer network – trying to overload and crash it.
Officials say connection speeds were affected on Thursday, but there was no data breach.
"The Commission was indeed targeted by an attempt to saturate our internet connection. The Commission took effective counter-measures and there was no interruption of service," said Margaritis Schinas, a European Commission spokesman.
"Generally speaking, the attribution of these attacks is difficult, because different attackers share and use the same tools and methods."
The hackers launched their attack on the same day that Ukrainian President Petro Poroshenko was in Brussels for a summit.
Schinas declined to comment on whether there was any connection.