EU moves closer to waiving visas for Ukrainians
Comments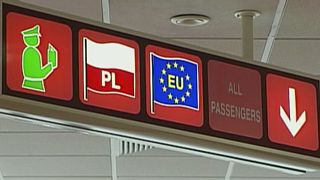 The EU has taken a step towards waiving visas for Ukrainians travelling to Europe for short trips.
Officials tentatively agreed the move after meetings in Brussels.
But it will only come into effect once the bloc legislates to make it easier to suspend visa-free agreements in the event of an emergency.
And there are still further negotiations to be held between EU governments, MEPs and the European Commission.
Kyiv has been to foster close ties with Brussels after Russia annexed Crimea in 2014 and backed rebels fighting in the east of the country.
An EU-Ukraine summit will be held on November 24th.