[As it happened] EU's Juncker in live interview with YouTube stars
Comments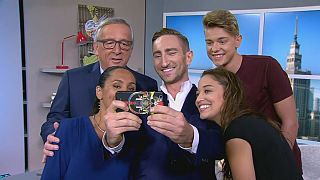 European Commission chief Jean-Claude Juncker said that Britain's decision to leave the EU reflected problems within Great Britain as well as European issues.
"The Brexit shows that something is wrong in Europe but also that something is wrong in Great Britain," the European Commission president said.
The former prime minister of Luxembourg is answering questions from young YouTube stars as part of a project organised in conjunction with Euronews.
He added that because Europe's population is shrinking "We've got to unite our forces."