EU regulators hit Google with more anti-trust charges
Comments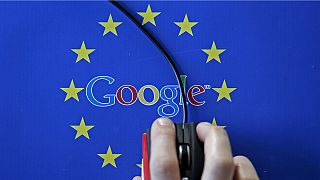 EU regulators have hit Google with another anti trust charge.
The European Commission accuses the tech giant of blocking rivals in the online search advertising market.
In another case, it says Google favours its own shopping services over those offered by the firm's competitors.
"Dominance is not a problem on the EU law, you can be big, but however it is illegal to abuse a powerful market position by restricting competition either in the market where the company is dominant or in any neighbouring market," said Margrethe Vestager, the EU competition commissioner.
Google says its products improve consumer choice and competition.
The EU can fine the company 10 percent of its global revenue in each case.
It has also been charged over its Android smartphone system.