Brexit leaders 'leaving the boat', says EU's Juncker
Comments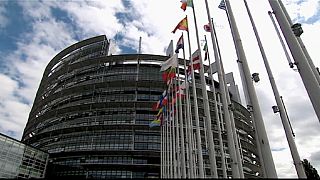 Under-fire European Commission chief Jean-Claude Juncker has attacked Brexit campaigners Boris Johnson and Nigel Farage for leaving frontline politics.
British MEP Farage stood down as UKIP leader on Monday, while Boris Johnson bowed out of the Tory leadership race after his ally Michael Gove vowed to stand himself.
But there have been calls from some politicians for Juncker to step down himself.
Speaking in the European Parliament, the former Luxembourg premier called the resigning Brexiteers "desolate heroes of today."
"They are retro-nationalists, they aren't patriots. Patriots don't leave the ship when the situation becomes difficult, they stay," he said.
"Instead of developing the plan, they are leaving the boat," he said.
The European Commission is the EU's executive, which drafts laws and checks up on their implementation.
Farage has repeatedly clashed with Juncker since his appointment in 2014.
But the colourful MEP was not in the chamber for Juncker's speech. His place was taken by his former deputy, Paul Nuttall, who urged for the UK's exit talks to be carried out in a "grown-up manner."
Former Belgian Prime Minister Guy Verhofstadt also chided the Leave campaigners, likening them to "rats fleeing a sinking ship."
"The Brexiters do not have a clue what needs to be done," said Verhofstadt.