French prosecutor expects Belgium to hand over Abdeslam
Comments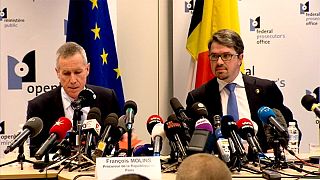 A top French prosecutor says he expects Paris terror suspect Salah Abdeslam to be handed over to authorities in France.
Speaking with one of his Belgian counterparts, Francois Molins told reporters that a European arrest warrant has been issued.
"The French magistrates have signed an arrest warrant which was issued as a European arrest warrant by the Paris prosecutor. It is now up to the Belgian authorities – and them alone – to decide."
There is a great expectation on the side of the French judicial authorities and the victims that Salah Abdeslam is handed over to explain himself before French judges," Molins said.
A Belgian federal prosecutor, Frederic Van Leeuw, said it was too early to comment on Abdeslam's exact role in November's Paris attacks.
"It is clear that Mr. Abdeslam has been advised to give us some explanation and I hope that will shed new light on this case and perhaps clear up a few things.
"It is earlier to confirm the role of each suspect. We have quite a few pieces of the puzzle and recently several pieces have fallen into place. But we are a long way from finishing the puzzle."
Abdeslam hid out in his home neighbourhood of Molenbeek for more than four months.
He had been wanted in connection with November's atrocities, which left 130 people dead.