Najim Laachraoui identified as accomplice of Paris attackers
Comments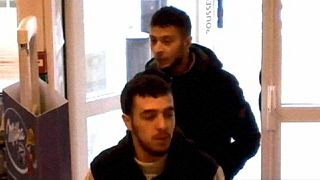 Najim Laachraoui has been identified as an accomplice of the Paris attackers who killed 130 people in a series of shootings and bombings last November.
Belgian prosecutors say they have found his DNA in a number of houses used by the suspected jihadist network. The 24-year-old, who had been known by the alias Soufiane Kayal, is still being sought.
The announcement follows the capture of Salah Abdeslam in Brussels on Friday (March 18). The 26-year-old French national had been the number one fugitive following the attacks. He is still being interrogated.
Belgian police are still hunting for another suspect, 29-year-old Mohamed Abrini, who was seen driving Abdeslam though France two days before the attacks.