Europe Weekly: EU on 'cusp' of migrant humanitarian crisis
Comments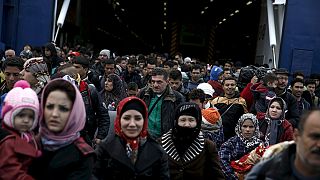 In this edition of Europe Weekly, the migrant crisis once again dominates the headlines.
With border restrictions along the Balkan route and a bottleneck building in Greece, the EU's response continues to be in the spotlight.
The UN refugee agency is warning that Europe is on the cusp of a "largely self-induced humanitarian crisis" because of governments not working together.
It is clear there will be much to talk about an upcoming EU-Turkey emergency summit in Brussels, when leaders will discuss progress and plans on stemming the migrant flows.
Click on the video above to watch the full programme