EU lift majority of sanctions against Belarus
Comments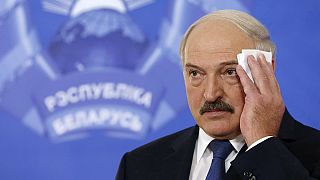 EU foreign ministers decided Monday to lift asset freezes and visa bans against Belorussian president Alexander Lukashenko and 169 other individuals including three companies. The arms embargo will remain in place as well as restrictive measures on four people.
EU foreign affairs chief Federica Mogherini said the situation on the ground had improved and praised Minsk for its role in the Ukrainian conflict.
'We see a situation in the country that is showing a positive trend, a trend that we need and we want to encourage. In the last months: resumption of the EU-Belarus human rights dialogue, the role that Belarus has played in being constructive in the region, in particular on the Ukrainian conflict, she said.
Ministers believe the move will bring about a new phase for EU Belarus relations. The German foreign minister Frank Walter Steinmeier said he was relieved, as the liberation of political prisoners was the point where the EU and Belarus could re-shape their relationship.
In their statement, the EU said Belarus needed to develop a vibrant civil society with more freedom for the media and abolish the death penalty.