How to complain about energy prices
Comments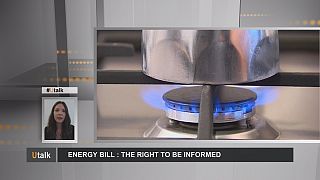 Patrick from London asked: "I have received an extremely high energy bill for last month. I suppose that my energy supplier has raised their prices. How can I complain?"
Nina Koudelkova, Europe Direct Communication Officer explained:
"You can file a complaint with your gas or electricity supplier asking them to explain exactly how they worked out your bill. Your supplier has to provide you with information on how to do this.
"If your complaint is not resolved to your satisfaction, you can also complain to an independent body such as an energy ombudsman for out-of-court dispute settlement.
"These options do not affect your right to bring a subsequent case before a Court.
"According to the Electricity and Gas directives, consumers have the right to receive, free of charge, all energy bills and billing information, including how much energy they have used.
"Consumers also have the right to clear information on current tariffs and the terms and conditions. The electricity or gas company must inform consumers of their rights, the complaints procedure, and any other matters relevant to the contract. They may do this when they send their bills, or by publishing the information on their website.
"Your rights as an energy consumer in the EU have to be set out in the national laws of your country. You can request assistance from your national regulatory authority which must ensure that consumers are protected in line with EU law."
You can visit the European Commission's "web pages": https://ec.europa.eu/energy/sites/ener/files/documents/National_regulatory_Authority.pdf for more information about getting information about energy bills.
If you would also like to ask a question on Utalk, click on the button below.