EU migrant redistribution plan approved by interior ministers
Comments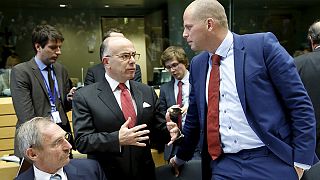 EU interior ministers have voted by a majority to adopt a resolution migrant redistribution among EU member states, according to a tweet by the Czech interior minister Milan Chovanec.
He said Czech Republic, Slovakia, Romania and Hungary opposed the move while Finland abstained.
Some 120,000 refugees be shared out across EU member states.
The deed is done: #EU interior mins overrule #Hungary, #Czech, #Slovak, #Romania & vote for 120K refugee relocation plan, say diplos

— Peter Spiegel (@SpiegelPeter) September 22, 2015