Europe Weekly: Greece seeks third bailout
Comments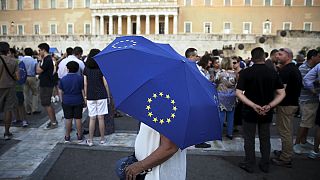 In this edition of Europe Weekly, Greek Prime Minister Alexis Tsipras asks international creditors for a third bailout – despite 61 percent of those who voted in last Sunday's referendum rejecting an extension of a second bailout that had very similar terms.
Officials are back in Brussels this weekend to discuss the reforms that need to be implemented in order to get fresh emergency loans.
Click on the link above to watch this week's episode.