Ireland's transgender revolution: winning the right to recognition
Comments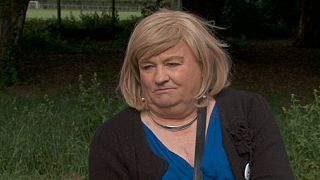 From heavily criticised to highly praised, Ireland is about to become one of Europe's most progressive states on the rights of transgender people.
For me, it's the empowerment of being able to be myself. It's about my state considering me a full and equal citizen. The way the new legislation is going to work will be that they will have a self-determination model that will be a statutory declaration
Up to the present Ireland has no provision for legal gender recognition, a position that has been condemned by international bodies, including Amnesty International and the Council of Europe's Human Rights Commission.
The Irish parliament is on course to pass a gender recognition bill that will allow trans people, 18 years or older to legally self-declare their gender identity.
The law will provide for a new birth certificate enabling transgender people to more easily access essential documents like drivers licenses and passports. But for the country's transgender citizens it, is first and foremost, about the recognition of fundamental human rights of which they have been deprived.
What makes Ireland's legislation different from other European states is that no medical certificate or expert opinion is required to validate gender identity; it is up to each individual to decide what gender they are.
The move comes shortly after Ireland became the world's first state to recognise same-sex marriage in its constitution
In this edition of Reporter Valerie Zabriskie meets members of the country's transgender community, young and old, to find out what difference the law change will make to their lives
Click on the video above to see her report
TENI Chair @sararphillips filming a segment on Gender Recognition Bill for @euronews at #TRANS-FUSION picnic. pic.twitter.com/DvRUqh3hHh

— TENI (@TENI_Tweets) 14 Juin 2015
Watch below a video by Transgender Equality Network Ireland about the 2014 Gender Recognition Bill.