Spies like us: why did German intelligence help America's NSA access their citizens data?
Comments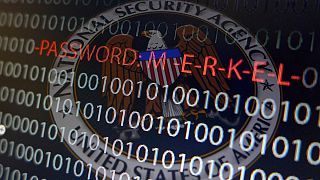 A spying scandal has confronted Chancellor Angela Merkel with one of the most difficult challenges of her leadership. Claims that the country's intelligence agency, the BND, helped US counterparts spy on government officials and big business has caused outrage and triggered an extensive inquiry.
The question is can we trust the government behind it. They are supposed to control the secret service and the question is really, can we trust the German and American governments?
Allegations of an attempted cover-up of the affair by senior figures go right to the heart of the German government.
In this edition of The Network Chris Burns seeks to find out how and why Western allies spy on each other and what the implications are for ordinary citizens.
Joining him in out studio in the European Parliament are Elmar Brok, chairman of the Parliament's Foreign Affairs Committee and a member of Chancellor Merkel's Christian Democrats, Jeppe Kofod, vice-chair of the Parliament's Delegation for relations with the United States and a member of the Socialists and Democrats and Klaus Buchner, German Green MEP, member of the Foreign Affairs Committee and of the Subcommittee on Security and Defence.
Watch the video to hear their views on this far-reaching controversy.