EU unveils quota system plans to tackle migration crisis
Comments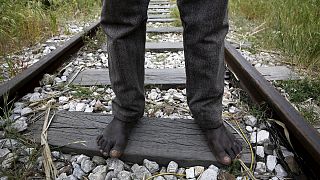 EU countries should accept at least 20,000 refugees over two years, the European Commission said on Wednesday, as it unveiled its plan to tackle the challenges posed by the influx of migrants from Africa and the Middle East.
That part of its plan is estimated to cost some 50 million euros.
The EU executive also wants to share the burden more fairly by introducing quotas to relocate those already in European countries, which would help southern nations such as Italy and Malta.
Southern European members of the 28-nation bloc have long complained that they are unable to cope with the sheer volume of asylum applicants.
"We will propose the triggering of an emergency mechanism to organise a fair relocation of asylum seekers from the Member States under pressure to other Member States based on a distribution key," said Dimitris Avramapoulos, the EU commissioner for migration.
Germany, France, Italy and Spain would take the most of these migrants, according to Commission calculations.
The numbers are worked out according to GDP, population and unemployment levels.
The UK, Ireland and Denmark are not obliged to take part under EU law.
Britain's Home Secretary Theresa May, writing in the Times newspaper on Wednesday, said that "the UK will not participate in a mandatory system of resettlement or relocation."
She said to do so would simply encourage economic migrants to make the dangerous crossing to Europe.
The EU also plans to use military force to destroy or halt smugglers boats in Libyan waters.
The bloc's foreign policy chief, Federica Mogherini, said it would be "a naval operation, hopefully in cooperation with the Libyan authorities."
But Eugenio Ambrosi of the International Organization for Migration told euronews' Margherita Sforza that it is "doubtful" that such a move "could be effective."
"First of all, because it is very difficult to differentiate between the boats that might be used by smugglers to bring people in Europe and boats that are used by fishermen in that region to gain their livelihood," he said in an interview in Brussels.
"The second consideration is, of course, that smugglers – even if boats are destroyed – will find alternative means. We should not be fooled by the idea that the smugglers only operate in north Africa. These are transnational groups, which operate across regional boundaries."
Nearly two thousand people have died making the journey so far this year. More than 60,000 have attempted the deadly crossing since the start of 2015, according to the UN.