Judges reject 'unfair dismissal' claims by ex-EU commissioner
Comments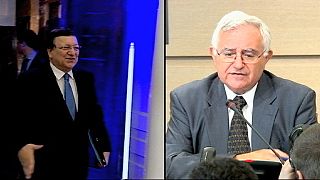 EU judges have dismissed a case brought a former European Commissioner for unfair dismissal.
The court in Luxembourg ruled that Malta's John Dalli resigned of his own accord.
He abruptly left office in October 2012 when it emerged that anti-fraud investigators said he knew an associate had sought cash in returns for changes to EU legislation.
The former Maltese finance minister had claimed that he has been sacked and that he made no offer to resign.
Dalli had been seeking compensation, arguing that there was insufficient evidence against him.
An appeal, on points of law only, can be brought by Dalli within two months.