MEPs seek tougher rules on conflict minerals
Comments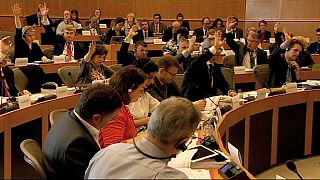 EU lawmakers have backed tougher rules to limit the import of conflict minerals.
A European Parliament committee said it should be more difficult for military groups to finance their activities by selling precious minerals.
MEPs want a system of self-certification to be mandatory, rather than voluntary as the European Commission had proposed.
That would mean companies would have to prove that all resources throughout their supply chain were 'conflict-free'.
The US already has legally binding requirements, which focus on the Great Lakes region in Africa.
The EU's draft law may not just apply to sub-Saharan Africa.
For example it could apply in Colombia, where militias control some gold mining regions.