France spends diplomatic capital by blocking commemorative Waterloo coin
Comments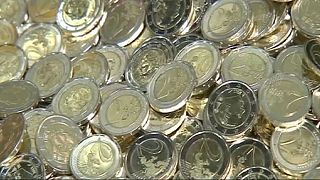 The Battle of Waterloo in 1815 was one of France's worst military defeats.
Napoleon Bonaparte's men were defeated by the allied forces of Britain and Prussia, just 13 kilometres outside Brussels.
But now, 200 years later, Gallic pride has been restored. Belgium wanted to commemorate the battle with a special-minted two-euro coin.
Cue much diplomatic arm-twisting and a resounding French 'Non', eventually the Belgians relented.
"Already we don't have such a great reputation with our neighbours. This story isn't going to change anything," said one bemused French tourist in Waterloo.
"We did one for the First World War. The Germans were defeated. So why did they not refuse the minting of those coins in Belgium and across Europe?," asked another visitor to the historical site.
Disappointed coin-collectors looking for Waterloo souvenirs need not despair.
Britain's Royal Mint has issued a five pound coin to mark the 200th anniversary of the battle, which sparked Napoleon's downfall.