Turning the tide: Europe's drive against Islamic radicalisation under scrutiny
Comments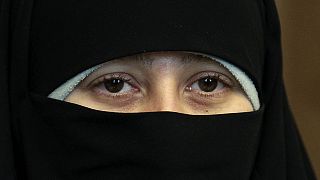 The terror attacks in Paris dramatically transformed what had been a simmering issue for Europe into an urgent, complex and profound problem – the radicalisation of young people to Islamic extremism.
Our experience is that media website, television programme, in and of itself, is not going to be effective. It's how you engage with communities, it's how you give them a voice, give them opportunity
Apart from addressing the causes of this deadly phenomenon European authorities are under pressure to implement measures to counteract it.
Some programmes to deradicalise potential jihadists have already begun in France and a few other countries. But how effective can these campaigns be? Are they adopting the right approach and targeting the right people?
These are the issues Chris Burns debates in The Network with Claude Moraes, a British Socialist Member of the European Parliament and Chairman of the Parliament's committee on civil liberties, justice and home affairs; Sonya Reines-Djivanides, the Brussels director of Search For Common Ground, a conflict resolution NGO, and Bleri Lleshi, a Brussels-based youth worker, blogger and author on youth issues.
Join the debate, watch the video