European Parliament shuns committee of inquiry into LuxLeaks
Comments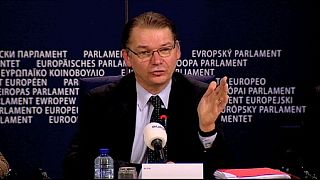 The European Parliament has failed to set up a committee of inquiry into the LuxLeaks affairs.
Parliamentarians wanted to investigate how and why major corporations were able to broker favourable tax deals with Luxembourg.
A compromise means MEPs will now create a 'special committee' which has fewer rights and cannot, for example, summon witnesses.
The scandal put Commission pressident Jean-Claude Juncker in the spotlight at the start of his five-year mandate-
Speeches made by him during his time as Luxembourg's premier suggest he played a leading role in negotiating the agreements.