Belgium hostage drama thought to be drug related
Comments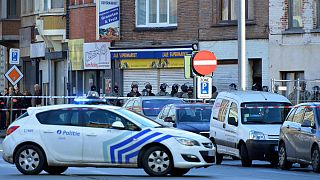 Armed police have raided an apartment in Ghent, Belgium after a person was reportedly taken hostage.
The incident saw special police units dispatched to the scene and the nearby area cornered off as a brief stand-off ensued.
The victim was unharmed, but the incident has shaken the local community, one local shop owner spoke to euronews who witnessed the event unfold:
" One guy came inside in their pyjamas. He was shouting : call the police, call the police! There are four men in my apartment which guns on my head. And my friend is still sleeping"
Three suspects were led away for questioning after police cleared the area. With the official investigation in its infancy little is known about what sparked the incident.
Online speculation had been rife that this could be related to the hostage siege in Sydney. But official reports dispelled that reasoning, instead suggesting it was drug related. A spokesperson for the Ghent prosecutors office told euronews:
" We think it might be drug-related, but it is not sure for now. Two or three of the people involved here were also involved very recently in drug cases. "