European Parliament rejects bid to sack Juncker Commission
Comments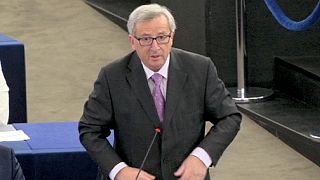 A motion of no-confidence against the newly-installed European Commission has been rejected.
'No' votes came to 461, while 101 MEPs voted for sacking the Juncker Commission and 88 abstained.
The vote was filed by anti-European parties, in the wake of revelations that President Jean-Claude Juncker's native Luxembourg attracted multi-nationals with tax breaks.
Known as LuxLeaks, the tax-break row is centred around Juncker's time as prime minister. He denies any wrongdoing.
On Thursday (November 27), the European Parliament postponed a decision on whether or not to commission an inquiry into the revelations.