Obtaining EU Ecolabel accreditation
Comments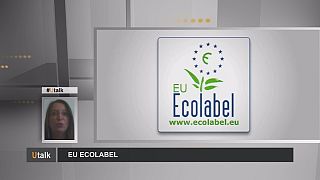 Is there a special European Union accreditation scheme for ecologically-friendly businesses?
Question from Richard, France:
"I manage a small business in France, which manufactures cosmetic products using locally-grown plants. I was wondering if there is any European certification scheme to show that our products are environmentally friendly?"
Answer from Isabelle Dochy, Europe Direct Information Officer:
"If you produce green products, which adhere to certain rigorous ecological criteria, you might qualify to use the European Union Ecolabel.
"Today, over 17,000 products sold across the European market bear the EU Ecolabel. This lets your customers know that your product meets strict ecological criteria and is recognised in all EU countries.
"The EU Ecolabel can be awarded to a wide range of products. For example, beauty care products such as soaps, shampoos and hair conditioners could be accredited, as well as cleaning products, articles of clothing, electronic equipment, furniture and many other items.
"In order to be EU Ecolabel accredited, you need to follow a 7-step application process, managed by a designated national authority.
"This authoritative body will also offer advice throughout the application process, which is carried out online.
"At the end of the process, this national authority will also determine whether or not your product meets the required ecological criteria to be awarded "EU Ecolobel" status.
"The maximum annual fee to use the Ecolabel stands at 25,000 euros. However, micro enterprises and small business can, in some cases, benefit from reduced fees of 18,750 euros.
"The Enterprise Europe Network (EEN) also offers support and advice to businesses across Europe.
"It is specifically designed for small and medium-sized enterprises and helps them to expand their business abroad as well as offering advice on EU law."
For more information about the EU Ecolabel, as well as the contact details of the relevant national authorities, call 00 800 6 7 8 9 10 11 or go to this website.
If you would also like to ask a question on Utalk, click on the button below.