EU elections: something new or more of the same?
Comments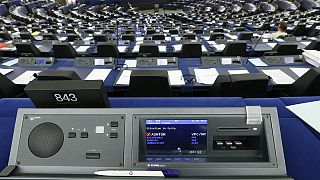 The motto of the 2014 European elections – This Time it's Different – refers to the fact that the new parliament will be instrumental in choosing the new European Commission president.
Critics say however, that the changes are politicising the Commission which ought to stay technocratic and above the political fray. They also say Eurosceptic populists could commandeer EU policy. And there is concern that the three "leading candidates" are politically very similar. Across the board, all panelists are concerned by voter apathy.
In this edition of The Network, a panel discusses the issues. They are Ashley Fox, a British MEP who is with the European Conservatives and Reformist group (or ECR), Peter Oomsels, vice president of the Young European Federalists, and Sony Kapur of the think tank Re-Define .