Croatia: Building for the future
Comments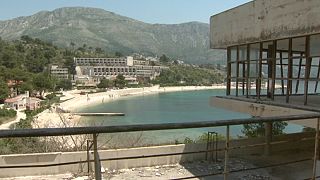 Croatia's luxury hotel's in the holiday resort of Kupari have laid derelict for over 20 years. But now state and privately funded projects are seeking to rebuild them and return the area to its tourism glory days before the Yugoslavian war.
On the other side of the country, on Vir Island, owners of houses built illegally now have to pay for them to become legal or risk having them torn down by the government.
Membership of the European Union has increased pressure on Croatia to comply with European law, but with an estimated 150,000 to 500,000 illegal buildings, authorities have a mammoth task on their hands.
Find out more by watching this edition of Reporter.