Europe Weekly: European reactions to shutdown of Greek public broadcaster ERT
Comments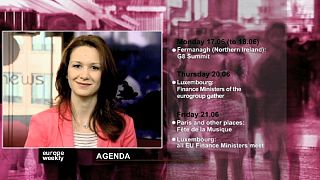 There were strong reactions from Europe and protests held in solidarity after the government of Greece closed public broadcaster ERT
Turkey's prime minister Recep Tayyip Erdoğan dealt with criticism from MEPs over police force during demonstrations in Turkey by attempting to deflect attention onto Greece.
The European Union's new legislation for border control and asylum will mean people seeking political asylum are treated as refugees and not criminals.
That is all in this edition of Europe Weekly.