Does the ECI give EU citizens a voice?
Comments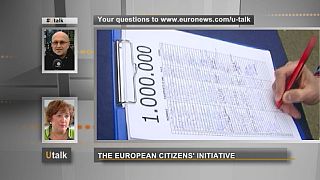 Question from Georges in Brussels:
"The European citizens' initiative or ECI was launched a year ago. Would you say it has enabled ordinay people to make their voices heard?"
Background information:
Since April 2012 the European citizens' initiative has enabled ordinary people to invite the European Commission to propose new laws. But to do so, they must respect a strict procedure. First of all, citizens' initiatives must fall within the EU's sphere of competence (for example environment, agriculture, transport or public health), and then be backed by a minimum of one million EU citizens from at least seven different EU countries.
For Zita Gurmai, Hungarian Socialists & Democrats MEP and co-rapporteur on the ECI, there is still room for improvement. A revision of EU legislation on the European citizens' initiative is expected by April 2015.
Answer by Zita Gurmai:
"Definitely. The European Parliament prepared an extremely good cartoon explaining how the ECI – the European Citizens' Initiative – works. It shows that we've got 14 registered ECI. It really shows that people are starting to use it. We have had initiatives which have been rejected because they do not have the right legal basis."
"The procedure for registering an ECI has to be more user-friendly. Within the next three years, we should really rewrite it to make some changes. Let's see what European citizens have offer us as potential legislation for European citizens, prepared by European citizens. Their voices should be heard. I am really looking forward to that."
If you would also like to ask a question on U-talk, please click on the button below.