Right wing, right here, right now
Comments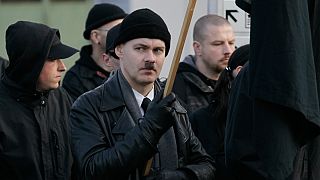 Is a new form of right-wing politics sweeping Europe?
Beyond terrorist attacks and lone wolves like Norway's Anders Bering Brevik, support for extreme political parties is on the rise.
In Greece the openly neo-Nazi Golden Dawn party now polls more than 10 percent.
But it is not only Europe's debt stricken countries that are witnessing a wave in far-right support.
Countries which were once seen as open and tolerant are also seeing a shift.