Better the devil you know? Europe looks ahead to another four years of Obama
Comments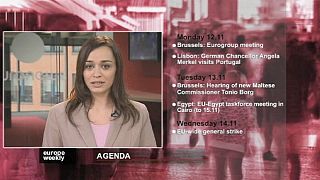 In this week's Europe Weekly, we look at Obama's relationship with Europe after he secured a second term in the White House.
German Chancellor Merkel pursues her agenda of greater fiscal and economic EU integration but faces opposition from some EU members.
Elsewhere, Catalonian President Artur Mas outlined his plans for securing regional independence and called for a referendum on the subject in Catalonia.
The European Commission agrees to prop up Europe's stalling car industry with a four-point plan.
And we also look at why disgruntled EU staff protested in Brussels.
To watch the full programme, please click on the video link above.