Working elsewhere within Europe
Comments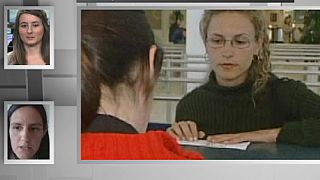 In this edition of U-talk Madeleine from Lyon, France asked: "I'm a university graduate from France. I found a fixed term contract in London from the end of June. Do I need a residence permit? Who do I contact for this?
The response came from Jimena Gomez de la Flor, of Europe Direct.
"When you are moving to another member state for a short period of time you need only your valid identity card or your passport when it is less than three months. This is also the case in the UK.
"You should also know that some EU countries may require you to report your presence. This can be done usually in the town or city hall or with the local police. If you are staying in a hotel usually they take care of everything.
"If you are staying for more than three months then you will be required to register, also in the city hall or with the police, then you will need your identity card or passport but also your contract.
"In the UK, if you are an EU citizen or a national of Iceland, Liechtenstein, Norway or Switzerland, you do not need to register but you can do it if you want.
"But for more specific information it's better if you contact directly the authorities in the UK, the EEA residency department within the UK Border Agency."
If you would also like to ask a question on U-talk, click on the button below.
For more information about the EU, call 00 800 6 7 8 9 10 11 or check out the website: europa.eu/youreurope