Catalonia: The effect of the cuts to the health system
Comments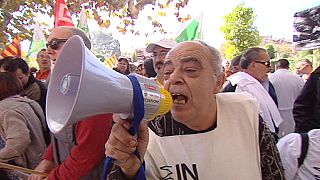 The Spanish region of Catalonia is making huge cuts to the budget of its healthcare system.
Some say that the cuts are necessary, to balance the books of the region during the economic crisis.
But how will that effect patients, especially those who need urgent care? And will the low pay for doctors in Spain lead to a medical "brain drain" with medical graduates going abroad to find work?