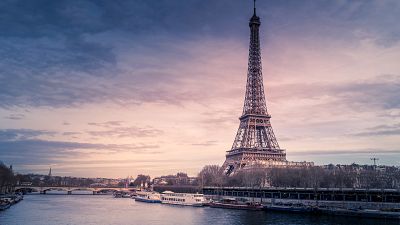 A group of NGOs including Oxfam and Greenpeace have decided to sue the French state for not doing enough to tackle climate change. Greenpeace states on its website that what it calls Paris' insufficient actions show the non-compliance of the government's international, European and French obligations.
The NGOs have launched a campaign and call it L'Affaire du siècle, the "case of the century".
The four associations, Our Affair to All, the Foundation for Nature and Man, Greenpeace France and Oxfam France are calling on the French state to respect its commitments and point out in their statement that the Intergovernmental Panel on Climate Change (IPCC) recently has published a report about the impacts of climate change on the environment, human health, respect for fundamental rights and social equality.
Even though French president Emmanuel Macron stood up for action against climate change and talked about "making our planet great again", environmental campaigners have accused him of doing too little.
Criticism of the president's approach to green issues has grown since Macron's U-turn on anti-pollution fuel tax hikes in the face of nationwide 'gilets jaunes' protests, RFI reported.
While the causes of climate change have been known since the 1960s, successive French governments have always postponed courageous decisions that avert disaster, says the association.
Greenhouse gas emissions have risen since the Paris Agreement in 2015, in which France joined 200 nations in pledging to limit temperature rises to below 1.5 degrees Celsius.
Among the actions deemed necessary by the NGOs are: reducing the carbon footprint, abandoning the use of fossil and nuclear energy and transitioning to renewables, improving energy efficiency and preparing a national climate change adaptation and mitigation plan.
Greenpeace highlighted that previously, in Germany, farmers affected by drought sued the government, with the aid of the NGO, to force Berlin to tackle climate change. Another case in the Netherlands shows that the judiciary ordered the Dutch government to revise upwards its targets for reducing greenhouse gas emissions. In Colombia, 25 young people made the Supreme Court recognise the need to take action against deforestation and for climate protection.
In France, as a first step, the 4 NGOs have sent a request to the Prime Minister and 12 members of the government, "which is the first act of a climate justice action against the French state", says their statement, adding that they are asking for compensation, among others for ecological damage to the environment.
The French state has two months to respond to the legal action and, failing that, the group of NGOs have threatened to take the matter to the courts.
Click on the video above to see the campaign film of the association, in which, among others, French actress Marillon Cotillard is talking about the initiative.