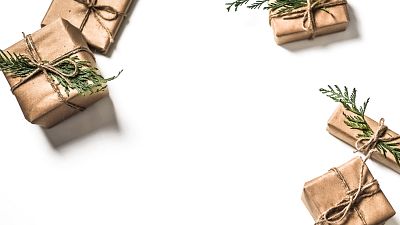 Christmas can have a very heavy impact on the environment. In the UK only 30 per cent more waste is created at Christmas than usual. Among others, 6 million Christmas trees and around 300,000 tonnes of card packaging are thrown away every year.
Handmade gifts, sustainable wrapping paper and decorating with nature can all bring an eco-friendly touch to your celebration though.
The green ideas seem more and more fashionable and they have been spread among many of the retailers at the Spirit of Christmas Fair in London, too. Sellers were looking at further ways to offer ideas on how to make the festive season more sustainable.
Click on the video above to see a selection of ideas presented, from eco-design pieces to vegan Christmas cake options.
Stay tuned and find more of our further eco-conscious ideas about how to make your plane journey greener, how to pick your plastic-free bathroom essentials, and what you should know about fair and sustainable fine jewellery.