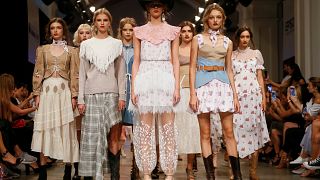 The showrooms and even the streets of Kiev are full of new designs as the Ukrainian Fashion Week has been showcasing the best young talents as well as the most famous ones. Since the 2014 revolution, a new generation of women designers came forward with a double mission: beside strengthening the Ukrainian identity, many of them foresee Kiev as an up-and-coming fashion capital of Eastern Europe.
Click on the video above to see the creations of young Ukrainian women designers, who seem to be the winners of the fashion revolution in Ukraine.
Stay tuned for more videos about fashion, culture and travel around Europe on Living it.
Video: Solas Films Ltd
Music: Yevhen Chystiakov