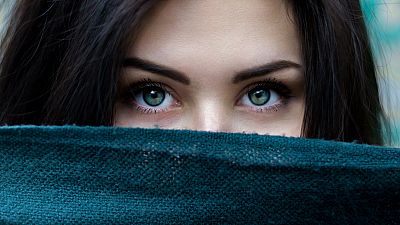 In just a few years, Spain's beauty scene has gone through major transformations. New brands have emerged hoping to make the most of the country's natural resources. They promise to offer innovative, 100% natural cosmetics. We picked a few we found distinguished themselves for their quality and the sustainable way in which they are produced. Below is our review of these new cosmetics made in Spain.
Matarrania: 100% raw, certified-organic olive oil
The star component of Matarrania's cosmetics is organic extra virgin cold-pressed olive oil, which promises to be as efficient on your face, body and hair than it is in your salad vinaigrette. The oil is heated at no more than 40°C during the production processes in order to keep the ingredient's antioxidant properties. Olive oil has a reputation for being an excellent emollient and humectant ingredient for the skin. It is high in vitamin E, polyphenol, and fatty acids. Skin, around the face in particular, needs natural "grease" to remain healthy and nourished whilst avoiding oily skin or greasy hair that's why natural oil such as olive oil is an interesting option.
The brand is born out of the founder's love for the countryside and the Matarraña region, located in the province of Aragon, often referred to as the "Tuscany of Spain" by the press. Presented in delicate and vividly colourful small containers, Matarrania's packaging is a visual trip to the Mediterranean coast. The bonus being these are manufactured with 30% recycled glass and packed in 100% recycled paper. Additionnally, the ingredients are sourced from local farmers and products are never transported for more than 100 km to minimise the brand's carbon footprint.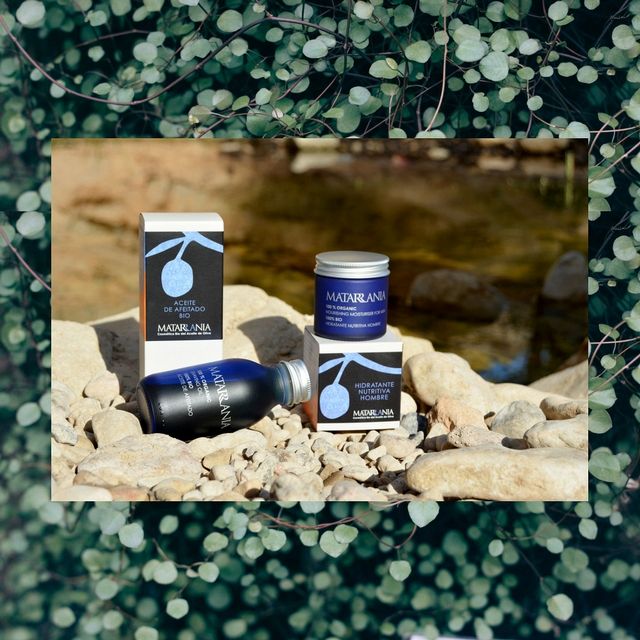 We particularly like the texture of the hands and nails cream with organic wild Sage extract, Bergamot and Eucalyptus essential oils and Spanish extra virgin olive oil. Sage is very effective for healing cut and wounds whilst Rosemary is astringent and antiseptic and eucalyptus stimulating, tonic and oxygenating. Shelf life of this product is 36 months.
Bioxán: healing damaged skin and soul
Ana Victoria Ugidos started the Bioxán project after her niece Luna Caden was diagnosed with bladder cancer as a baby, in 2009. The little girl's health improved but the aggressive oncological treatments left her skin damaged and scaled. Finding a formula with the ability to calm, heal and revitalize Luna's damaged skin became a priority for this pharmaceutical expert and CEO of BTSA Biotecnologias Aplicadas Madrid, an European producer of natural vitamin E.
After months of scientific investigations, she and her team came up with a very efficient dermatological cream composed of non-GMO vegetable oil natural vitamin E (Bioxan) certified by ecocert, Omega 3 and natural prebiotics as well as oligosaccharides designed to improve the skin and well-being of all those affected by the disease. Based on this initial success, a range of other skincare products were developed including a face, hand and foot, body and eye creams as well as natural peel-off regenerative masks. All the products are free from silicones, parabens, paraffin, PVA and not tested on animals.
The face cream Bioxán Neo is great to use on dehydrated skin, as the vitamin E works well to regenerate and nourish. For oilier skins, the cream's properties are less obvious. However, no matter your skin type, Bioxan products are particularly interesting to use after sun exposure as they possesses chitosan which is used in medicine for the reconstruction of tissue and the manufacture of artificial skin for the treatment of serious burns.
La Albufera: rice germ oil
La Albufera's cosmetics is an up-and-coming skincare brand that bets on organic rice germ oil to attract a wide audience. Indeed, this particular ingredient possesses both anti-ageing properties and repairing effects on blemishes, scars and spots, which makes it great for young adults and mature skin. Additionnally, it can be used as a shampoo to help prevent hair loss.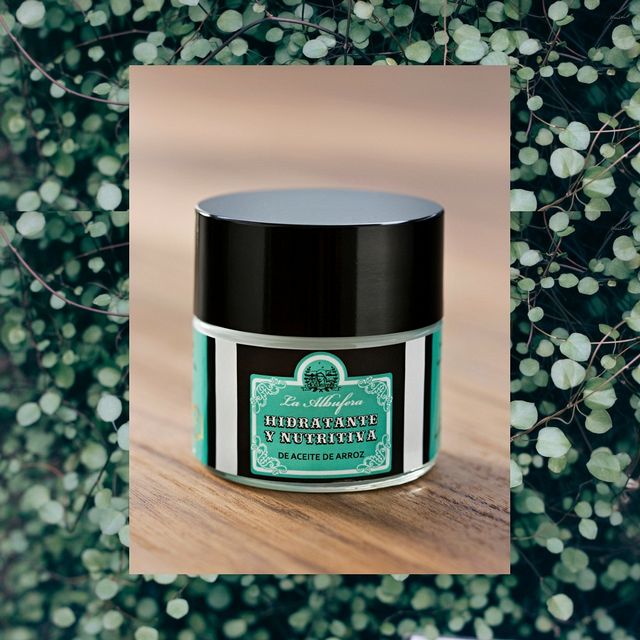 Rice germ oil distinguishes itself from other oils on the market due to its amount of vitamin E: 112 mg per 100 g of oil compared to 70 mg/100 g of oil for argan oil, also known for being a good source of vitamin E. With an organic certification from bio.inspecta, La Albufera is an important player on the natural cosmetics scene of Spain. The rice used to create creams, body oils and soaps is grown and collected in La Albufera's national park, a large wetland in the Iberian Peninsula.
From this brand, we recommend trying the soap for body and hair. It is produced following the a 600-years old technique from Marseille that consists in heating together a mix of sea water, olive oil – replaced here by organic rice germ oil –, alkaline chemicals and lye together in a large cauldron for about two weeks, stirring constantly, until ready to be poured into a mold and cut into bars.
Algabase: the power of ulvan
Algabase emerged a couple of years ago on the Spanish beauty scene with two face creams, certified as natural cosmetics by the Association of Industries and Trading Firms for pharmaceuticals BDIH. As the name suggests the not so secret ingredient here is algae.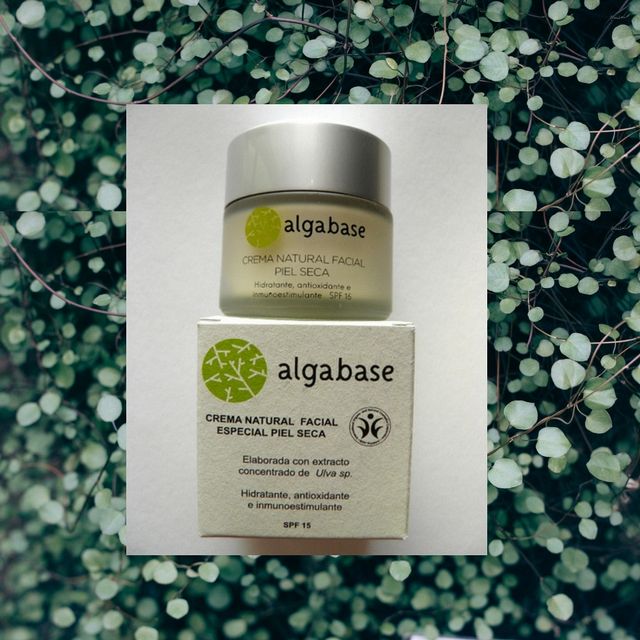 Central to these skin care products is a molecule called ulvan which is extracted from algae of the Ulva spp green algae family. This molecule has been increasingly investigated in scientific studies in recent years, with researchers showing it may possess anticoagulant, antioxidant, antimicrobial and even anticancer properties. As such there is a great interest from both the pharmaceutical and food industries to start using this ingredient in food products and medicines.
Here, the algae is first collected locally and manually on the Andalucian coasts and then processed using an innovative enzymatic process to break down and extract the ulvan molecules. In the Algabase cosmetics, Ulvan is used for its anti-inflammatory and antioxidant benefits and it does a good job at calming irritations, redness and inflammations.
The antioxidant action of Ulvan is also thought to increase vitality and luminosity of the skin, something we managed to see after a couple of weeks. Other ingredients are also added to the formulation such as Aloe Vera, chamomile and calendula extracts for additional hydratation and its calming properties.
Writer: Léa Surugue
Follow Léa @LSurugue