Two of the ring's jewels come from Princess Diana's personal collection, while the third diamond is from Botswana.
Prince Harry and Meghan Markle posed for photos in Kensington Palace's Sunken Garden after announcing their engagement, with the bride-to-be showing off her custom engagement ring.
The ring was designed by the prince himself and it is made up of three diamonds, one large stone in the centre, with two smaller ones on the sides that sit on a gold band. It was crafted by British jewellers Cleave and Company, jewellers to Harry´s grandmother, Queen Elizabeth. Two of the jewels come from Princess Diana's personal collection, while the ring's centre diamond hails from Botswana, a country with personal significance for the couple, and a symbol of the prince´s love for Africa.
Prince Harry has followed in the footsteps of his older brother, Prince William, who proposed to the Duchess of Cambridge with Diana's 12-carat sapphire, surrounded by 14 diamonds.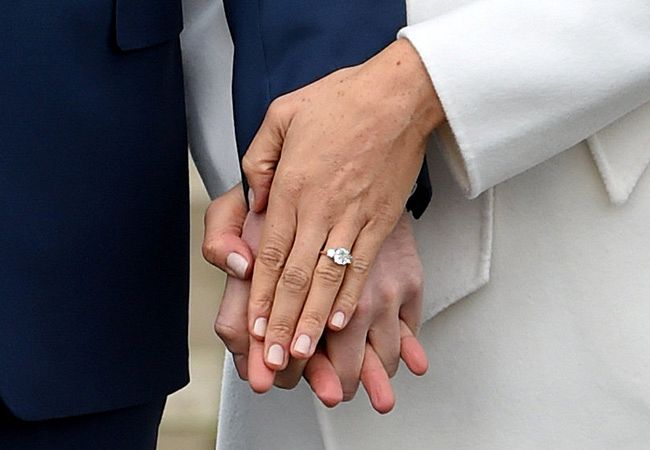 The long-awaited wedding announcement was made by Clarence House on Monday, on behalf of His Royal Highness The Prince of Wales (Prince Charles), the groom's father.
The couple got engaged earlier this month in London and the royal wedding will take place in Spring 2018. They will live at Nottingham Cottage in Kensington Palace.
Markle told reporters the proposal was "romantic" and she is "so happy."
The romance between the 36-year-old actress and 33-year-old prince began in the summer of 2016 and the media has been hovering around them ever since. Next year Meghan will become the first American to marry a royal in 81 years since Wallis Simpson wed King Edward VIII.