It is said to ride like a surfboard and snowboard.
The first all-terrain electric skateboard is being developed. Seattle-based Flux Design Co. came up with the idea in order to create a portable vehicle which allows riders to tackle different terrains.
Track one is said to conquer all terrains: built for sand, mud, gravel and snow and works with a rechargeable battery.
The engineering company said they were to combine the advantages of drones, aerospace, all-terrain and electric vehicles. The choice of materials points to the latest technologies, for example the deck is made from carbon fiber and Kevlar, in areas of high impact, it keeps I light as well. The skateboard comes with a remote control, removable bindings and handlebars.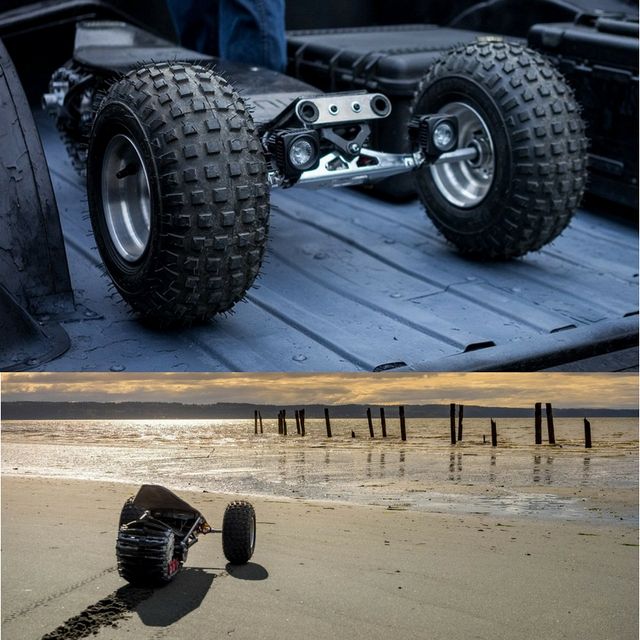 all images © flux design co.
The battery has a top speed of 32 km/h, and has a range of 19 km, the board can climb hills up to a 50 percent grade.
It is said to ride like a surfboard and snowboard.
Track one is a patent-pending prototype being still under development, the company is reaching out for funding via an indiegogo campaign.