Discover an NHS-approved meditative dance and movement system aiding mental wellbeing and physical fitness.
A whiff of incense permeates the air. A track reminiscent of Enya's Lord of The Rings hit is playing softly from the club-sized speakers lining the dance floor. Moroccan rugs fill the cavernous church, capturing shadows of the ninety-odd bodies slowly limbering up for the two hours ahead.
Ecstatic dance gets a bad rap. Cue visions of a neo-hippy commune, rainbow folk thrashing about to the sounds of drums and cowbells in a shaded forest glade somewhere. Quite the contrary, this is the very serious business of 5Rhythms, an NHS-approved meditative dance and movement system, aiding mental wellbeing and physical fitness.
During a session, dancers move through a "wave" of five different rhythms contained in music ranging from classical and contemporary to chart-topping and tribal tunes. Choreography is non-existent, alcohol and drugs not necessary and clothing minimal.
London is one of the biggest 5rhythms cities in the world with more teachers than anywhere else, and classes including up to 150 dancers.
Participants report obtaining utter abandonment and a blissful sense of connection with self and others.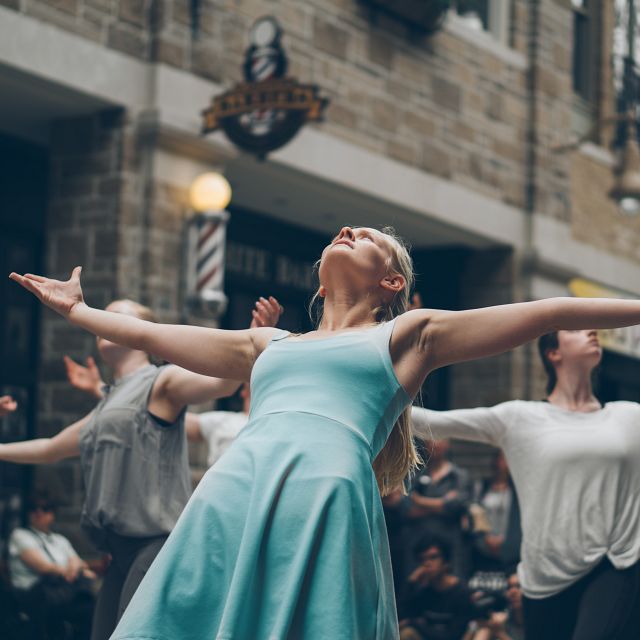 "When you start, you don't know where you will end up hours later, emotionally. People feel safe and not judged. They feel a degree of freedom to express something that they would not usually express, like shouting, screaming, crying or laughter," says 38-year-old 5Rhythms dancer Ralph Klein.
Dr Sophie Barthel, a dance movement psychotherapist who works in both the NHS and private sector, advocates 5Rhythms as an alternative form of therapy. She explains: "While the verbal therapies are very helpful, there are a lot of people who aren't at the stage to express themselves verbally, they are might have found an experience too traumatic to talk about, so they need something else."
Kate Iwi has been a 5Rhythms teacher for over ten years. Her calming presence and the gentle smile resting on her radiant face are testimony to the benefits of the dance. She explains the rhythms comprising the "wave" in more detail:
"The first rhythm is flow, which contains very feminine, quite fluid movements. After flow comes staccato, very much punctuated, percussive movement. Then there's the chaos. You release into chaos and it's a loss less predictable. Finally there is 'lyrical', a light airy rhythm which is often quite playful. Lyrical gently winds down to stillness. This can be rather meditative, spacious and emptying."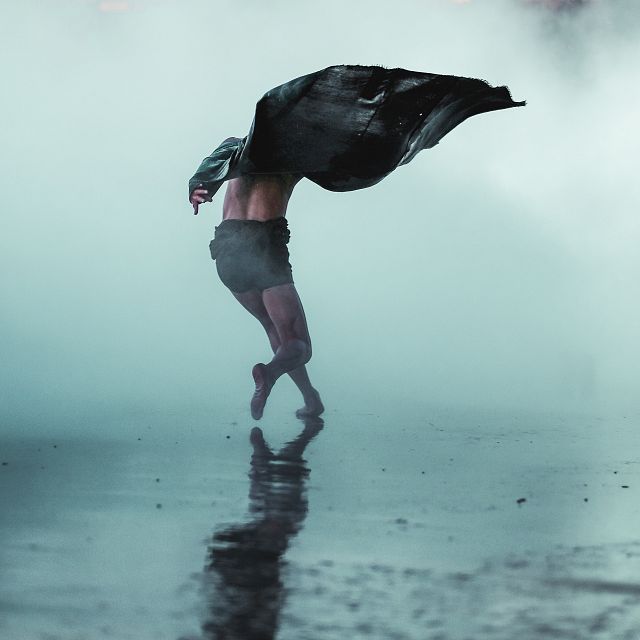 Five rhythms was founded by the late Gabrielle Roth in New York, during the late seventies. This October 22nd marks the fifth anniversary of her death. Kate was trained under Gabrielle and remembers her teacher fondly. "She was like a beat poet to listen to. Everything she said was cool, funny and profound. She was very sassy, but also very spiritual."
True to her poetic reputation, Gabrielle Roth believed: "We dance to survive. The beat offers a yellow brick road to make it through the chaos that is the tempo of our times. We dance to shed skins, tear off masks, crack moulds, and experience the shattering of borders between body, heart and mind. This is our dance."
In these torrid times riddled with divisive politics, terror attacks and ecological crisis, how uplifting it is to know there's a place to bond with perfect strangers – even if it is through freestyling cathartic dance.
Writer : Kate Johnson
You might also like