As our tastes in travel destinations become more exotic, the private travel market is getting more accessible to the average traveler.
Low-cost flights have opened up the world to backpackers, businessmen and family holiday makers alike. But as our tastes in travel destinations become more exotic, we've come to accept as normal the less palatable elements of actually getting there – think dawn dashes to the airport, followed by huge queues at security, before squeezing on to planes where the seats seem to get smaller every time you fly. Daydreams at 30,000 feet that see you arriving in style on a private jet are common. The good news is those dreams are moving ever closer to reality.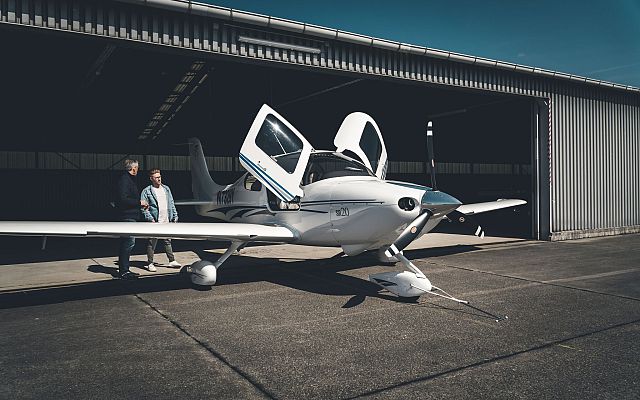 Pre-flight checks on a Wingly flight (© Wingly)
In recent years, a handful of start-ups have been using technology to disrupt the private travel market and make it more accessible to the average traveler. In most cases, this takes the form of flight sharing (clubbing together with other travelers and pilots to lower costs) or empty leg booking (traveling on a jet that's flying empty to pick up or drop off a charter passenger). The aim of these services is to match passengers with willing pilots and empty seats.
At the budget end of the private travel spectrum, you'll find companies like Wingly.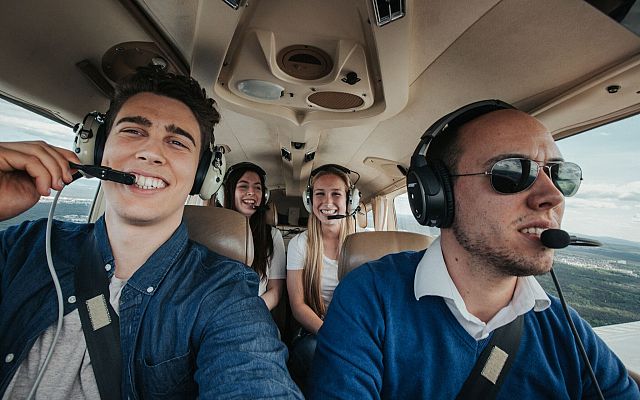 Passengers on a Wingly flight (© Wingly)
It's a service that operates in much the same way as Airbnb by pairing you with pilots who have seats available on their planes. Pilots register for the service and, once verified, add details of their planned flights which you can then book. The pilots don't make a profit but it's a good way for them to get flight hours under their belt and lower the costs of indulging their hobby.
You're not quite in Learjet territory with Wingly but the price tags are attractive. A quick search turns up a one-way flight from Hannover to Berlin for €99 (€129 is your cheapest commercial option on the same day), or Paris to Strasbourg for €122 (quite a saving on the €213 equivalent offered by a budget airline).
There are some important factors you need to consider with this type of service though. Flights often depart from out of the way aerodromes, and a hint of bad weather could leave you grounded. Bottom line, if you absolutely need to be somewhere at a certain time, you're probably best off sticking to commercial.
If Wingly is the Airbnb of private aviation, Surf Air is the Spotify. Members pay a subscription of just under €2,000 a month, and while that may seem prohibitive, the number of flights you can take is unlimited and the destinations on offer are growing all the time. If you're prepared to fly regularly over a short period, that subscription could soon end up paying for itself.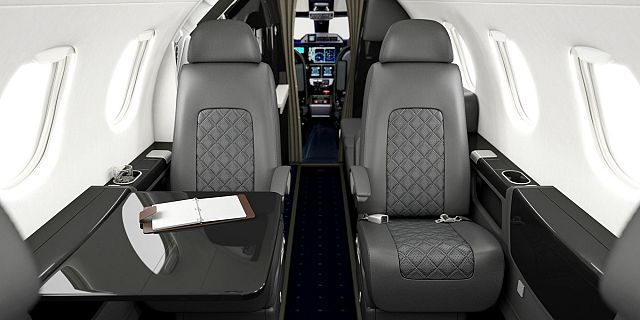 Inside a Surf Air jet (© Surf Air)
There's a distinct step-up in the quality of the planes too, with the Surf Air fleet made up of Embraer Phenom 300 executive jets and Swiss-made Pilatus PC-12 aircraft. You'll also start to enjoy all the trappings of private jet travel you'd normally associate with the rich and famous – we're talking private terminals, no queues, luxurious lounges and a guaranteed window seat every time.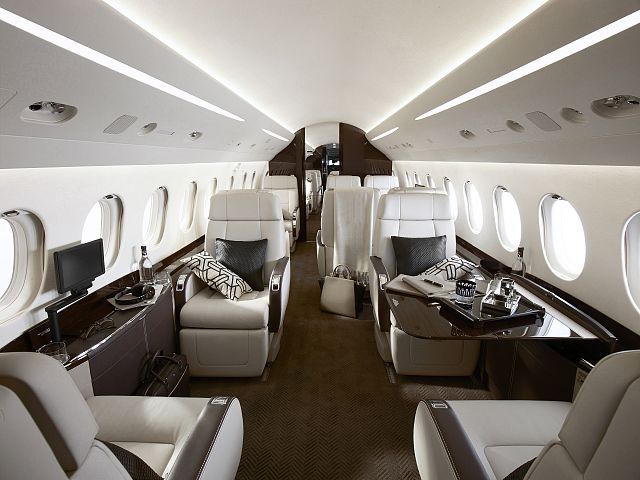 Inside a Falcon 2000LX jet (© Dassault Falcon Jet Corp., Dassault Aviation)
At the very top end of accessible private jet travel are services like Victor, who offer an empty leg booking service. The jets get more luxurious (think travel more usually associated with heads of state) and the destinations more far-flung, but the cost of a ticket is likely to be beyond the means of most.
Still, if you and nine friends find yourself in London on a Monday with a collective desire to be in Ibiza on Tuesday afternoon, and you don't mind splitting the €19,000 for a Falcon 2000LX private jet, can you really think of a better way to arrive?
You might also like